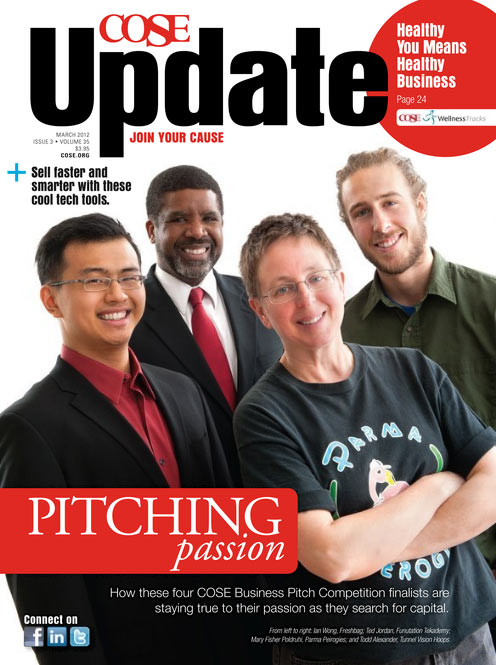 Parma Pierogies™ was featured on the front page of the March, 2012 issue of COSE Update magazine, and in a consecutive article within the issue itself.
Parma Pierogies Frozen Food Division is a frozen food manufacturer (namely of pierogies, but not limited to) primarily sold to major grocers' freezers (also not limited to). Parma Pierogies Restaurant/Frozen Food, which operated from 2-91 to 8-99, was an innovative concept in fast-foods, and recognized in the national media. The start-up in the 90s was funded in an innovative fashion too:  instead of relying on venture capitalists, who usually 'want 80 percent ownership and your first-born kid,' the company was started with the help of 80 investors who put down $3,000 each. Parma Pierogies™ expanded into the frozen food market in later years. An untimely demise in 1999 was the result of an incompetent attorney and a dishonest automation dealer, and complications thereof.
This new company now seeks financing to resurrect the frozen food division only, and take it nationally to compete against its ONLY national competitor.